Soltech has been built through the acquisition of around 30 unique businesses that continue to be run by strong entrepreneurs.
Soltech is growing - become part of us
Our strategy is to grow as a group by attracting the most enterprising company builders and the best businesses in our industries. Our common strength is to meet needs throughout the value chain for solar energy solutions. Together with customers and investors, we have set our sights on the future in renewable energy.
Soltech is a M&A and development group with solar energy as a platform. An important piece of the puzzle in the group's acquisition strategy is to buy businesses that contribute to developing the offer in solar energy and renewable smart technical solutions – for the properties of the future and for the development of sustainable social structures.
Synergies are A and O
From day one there is an opportunity to create synergies and find "best practice" in assignments and projects, and not least opportunities for collaboration in important areas such as:
Improved development and market attractiveness
Long-term growth with a strong parent company
Purchasing collaborations, logistics and supplier development
Agreement and tender coordination
Operations and business development
We build strong teams
You can become part of the team as we acquire and develop solar energy businesses and transform traditional assembly and installation businesses in industries such as roofing, facade and electrical engineering, by integrating solar energy into business operations. All businesses in the group are driven by entrepreneurship and a clear goal for our leaders is to develop their own company and at the same time find synergies between the companies. When the opportunity is right and the companies want, we can also grow semi-organically through so-called "bolt on"-acquisitions. Soltech then buys a business that is merged into an existing subsidiary. In this way, we grow quickly and skill-efficiently in areas that want and need both growth and specialist know-how.
Home market is Sweden but European presence
Soltech is a strong parent company with over 78,000 shareholders and active trading on the Nasdaq First North Growth Market. Our home market is Sweden, but in 2022 we have begun our international expansion by acquiring leading solar energy companies in both the Netherlands and Spain, and will continue to grow in existing and new markets where there are opportunities for our business model to take root. Our transformation model is successful and in this way we build in the green transition naturally. When you become part of us, you get more colleagues, sister companies, new board members and access to central competence areas and support functions such as HR, communication and marketing, IT solutions, finance and business development.
We develop, not dismantle
Our businesses retain the name, management, corporate culture, strategy, personnel and customer development and their own ways of working. We want management, key people and talented employees to stay and continue in the company. Entrepreneurship has built our businesses and it will continue to do so. It is the most important ingredient for us to grow into a successful group.
Geographic proximity and cross-industry hubs
Our various businesses cover large parts of Sweden with a focus on Mälardalen, Småland, Västra Götaland, Värmland, Dalarna and Skåne. Customers and projects can be found throughout Sweden from North to South.
Our ambition is to be able to create cross-industry hubs so that there is always a regional collaboration between our solar, roof, facade and electrical engineering companies. In the hubs, we work together with competence transfer and business development and sometimes in joint customer projects.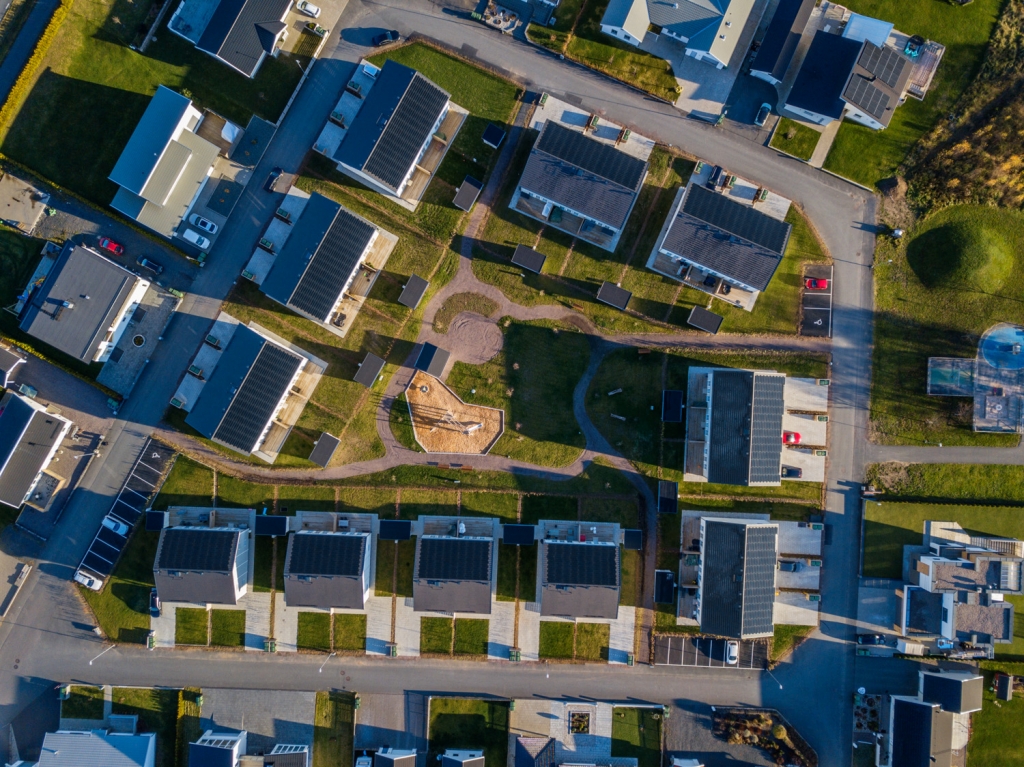 Change but not change!
Retaining its uniqueness is important and together we continue to build on what is available without detailed control. Being part of the Soltech family is a way to develop and take part in new skills and new experiences – to dare to take new steps in the market and still maintain one's history and local roots. Therefore, they keep their name and distinctiveness but change to Soltech's graphic profile, which is common to all companies in our group, which means that they take advantage of the values ​​found in the company's own brand while also benefiting from Soltech's recognition.
The Soltech family is growing
In the group, we strongly believe in collaboration and belonging. It should be rewarding, fun and developing to work in a company that is part of our group. That is why we work with continuous development through joint meetings, activities and training, including the Soltech Academy, a basic introduction to solar energy. Being able to occasionally also meet all colleagues during annual kick-off conferences is an important building block in building a large and knowledgeable Soltech family.
"Over 80 percent of all customer requests in recent years for roofing work also contain a request for solar energy. Being part of the Soltech group is an enormous strength for Takorama and a security for our customers and employees."
Michael Norrby, CEO Takorama AB
Want to be a part of the Soltech family?
If you want to know how we can cooperate, please fill in the form and we'll get back to you as soon as possible.
Welcome!
Oscar Nelson, Mergers & Acquistions